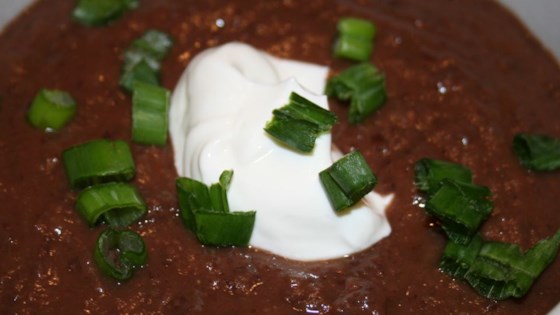 SUPER easy soup! Think about doubling this because your family will devour it.
2 (15 oz.) cans black beans, drained and rinsed
1 1/2 cups vegetable broth
1 cup hot chunky salsa
1 teaspoon ground cumin
4 tablespoons sour cream
2 tablespoons thinly sliced green onion
Directions
In an electric food processor or blender, combine beans, broth, salsa, and cumin. Blend until fairly smooth.
Heat the bean mixture in a saucepan over medium heat until thoroughly heated.
Ladle soup into 4 individual bowls, and top each bowl with 1 tablespoon of the sour cream and 1/2 tablespoon green onion.